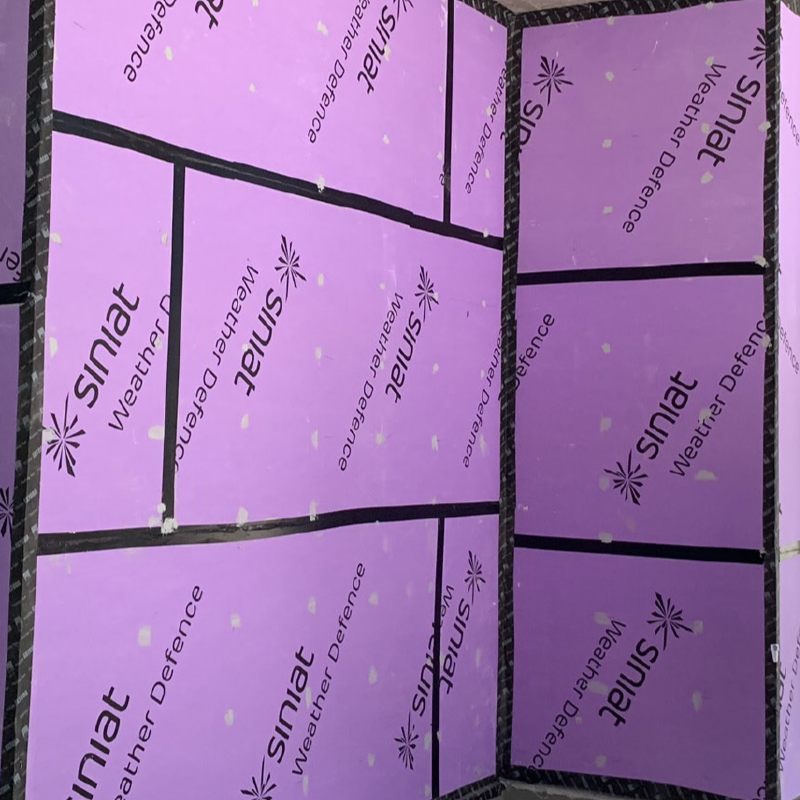 Weather Defence® has revolutionised building envelope construction and performance.
Siniat Weather Defence® is a rigid air barrier board used behind facade cladding systems to create a pressure equalised cavity for rain screen and ventilated facade systems and offers an array of design benefits.
One of the best features of Weather Defence is that it provides the quickest way to achieve a weathertight building, allowing internal trades to start their work earlier and thereby reducing the construction cycle. This saves builders and contractors valuable time on site.

Weather Defence is a great alternative to cement-based external sheathing boards. It is safe and easy to work with, and saves valuable time. The board can be simply be scored and snapped and there is no silica dust risk.
It's excellent vapour permeability makes Weather Defence suitable for cold climates. It is classified as vapour permeable Class 4 and it is the only rigid air barrier board that complies with NCC2022 in Climate Zones 6,7 and 8.
Any weather – as long as it's purple.
Weather Defence®, is now proudly distributed by Siniat in Australia and available from Plastamasta Southern Sydney. Get more product information here, or alternatively download the product data sheet.
Head over to our Facebook page and hit the "Like" button for our news to show up in your daily feed. Facebook not your thing? Subscribe to the PlastaMasta Newsletter newsletter here.