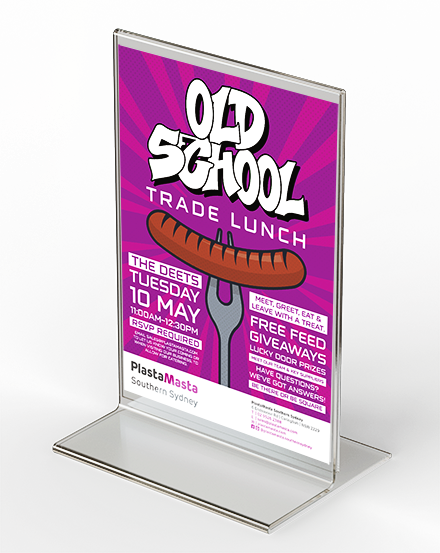 The last few years have been hard. Really hard. We all want to get back to normal.
The staff and suppliers at PlastaMasta Southern Sydney can't think of a better way of getting back to normal than having you all over for an Old School Trade Lunch.
MEET, GREET, EAT AND LEAVE WITH A TREAT! Come for a free feed, pick up a giveaway, try your luck with our door prize and hang out with our team and suppliers like old times.
WHERE: Where else? PlastaMasta Southern Sydney of course! Our address is 6 Endeavour Road, Caringbah.
WHEN: 10 May 2022, that's a Tuesday. Between 11:00am – 12:30pm.
Need help remembering all that? We don't blame you – download the offical invite here.
Let us know your coming by sending an RSVP email to sales@plastamasta.com or using our Facebook event page here.
Head over to our Facebook page and hit the "Like" button for our news to show up in your daily feed. Facebook not your thing? Subscribe to the PlastaMasta Newsletter newsletter here.